TAKING CARE OF BLONDE HAIR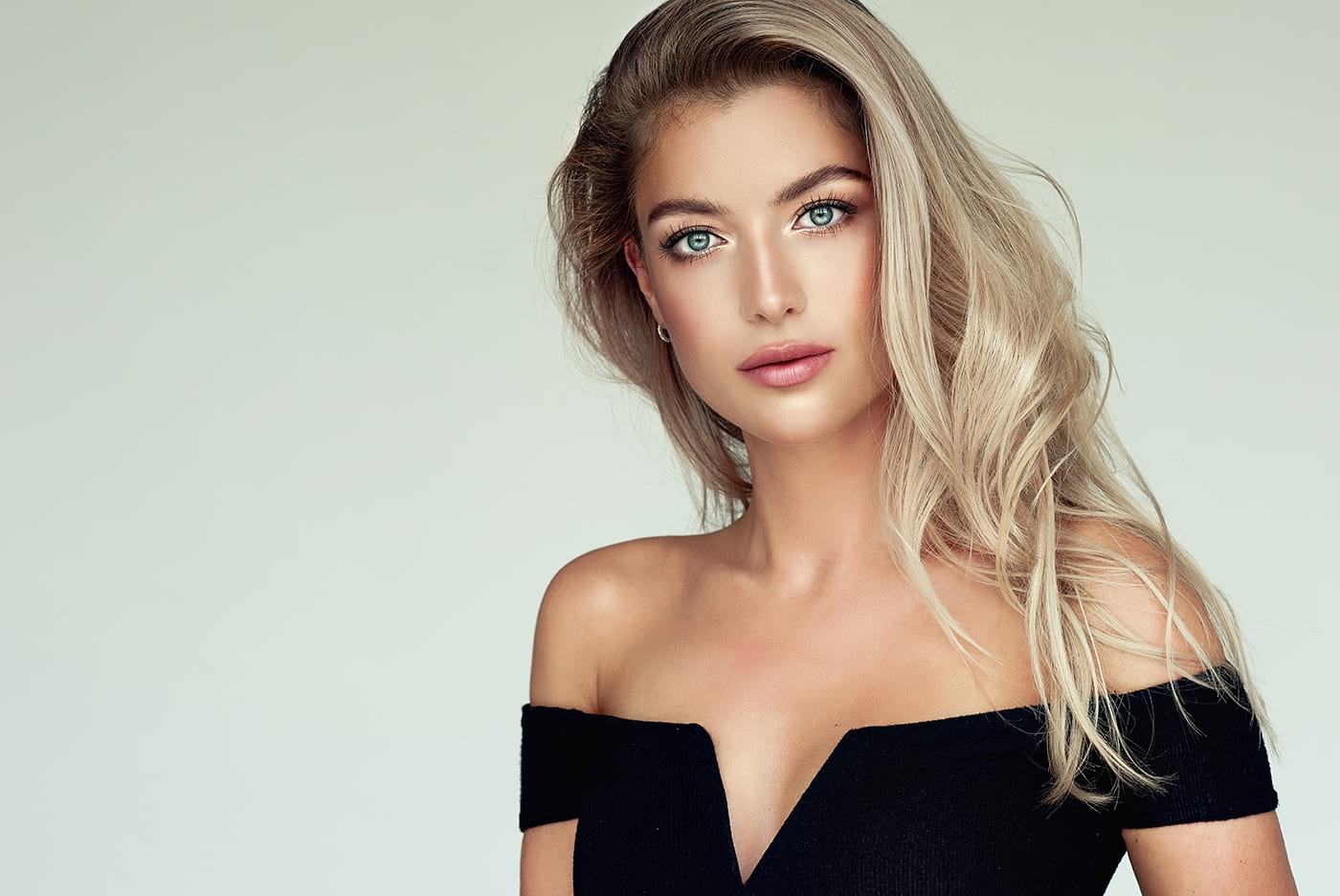 Blonde hair does not seem to be going out of fashion anytime soon. Many of my customers want to go blonde. If you are thinking of doing the same, or already went blonde, then this post is for you.
There are three main concerns that come with dyed blonde hair: hair strength, color fastness, and the yellow tinge.
We can take care of the first concern relatively easily, but to do that we have to understand the basic hair structure. The main element of the hair is keratin, the structure of which gets damaged when the hair gets bleached. To counter that, you should use professional shampoos, balms, and masks that contain keratin and are designed for damaged and bleached hair. The "holey" sections of the hair structure will get filled with this protein, and even heavily bleached hair will look healthy and shiny. Also, don't forget to use heat-protective sprays or creams that will protect your hair from high temperatures during hairstyling with a hairdryer or iron.
The second issue, color fastness, is a little more complicated, but following a couple of simple steps will ensure success. First of all, you should choose a salon with a professional hairstylist, who can use modern dyes with color protection and make up for the deficiency of pigments, lipids, and moisture. In addition, it is recommended to use sun protection for bleached and dyed hair. This will smooth the protruding cuticles and create a protective layer on the hair's surface, preventing sunburn and color fading.
Last, but not least, to cope with the yellow tinge, you should use special shampoos and tonics made specially for blonde hair. To maintain a platinum, cold blonde, experts recommend alternating tint balms, which are used after a hair lightening procedure, with tinting shampoos. These are the so-called purple shampoos, containing purple or blue pigments. You can use these shampoos by themselves, or mixed with regular shampoos for a not so harsh result. Let the shampoo sit on your hair for 3-7 minutes, then rinse out and condition. This will help neutralize that nasty yellow tinge that nobody likes. Just keep in mind that purple shampoo is not a replacement for your regular shampoo, and you should not use it more often than 1-2 times a week.
Following these tips will help you restore your hair's shine and keep it looking fresh and healthy.
Thinking of going blonde? Text me today at 619-648-7030 to get the look you always dreamed of.
← Back to main page